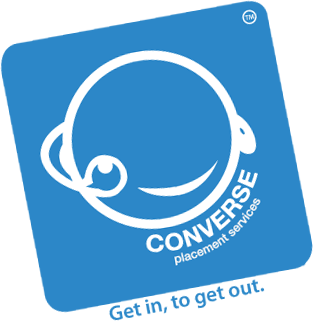 ---
Job Description
KeySkills
AR caller,Denial Management,Medical billing
Functional Area
BPO
Candidate Profile Detail
Post Graduate/Graduate in any stream
Minimum 0.6 Years Experience in AR Calling and Denial Management
and should have all the documents of that experience
Notice period Max 1 Months
Ready to come for face to face interview
UK Shifts
Company Description
I*S Private Limited

I*S Health is the only integrated solution that enables enterprise healthcare organizations to achieve superior financial and clinical outcomes while also empowering them to grow successfully, operate efficiently, and navigate industry change. I*S Margin, IKS Practice, and IKS CARE solutions leverage the provider organizations existing technology investments to deliver industry leading results across the practice continuum. IKS Health maximizes revenue and expands margins, eases provider burden while reducing costs, and enables organizations to scale profitably.
Job Overview
---
Offered Salary
Rs.200000 - Rs.500000

Industry
Pharma / Biotech
Job Location
---
Leading Employers already using job and talent.
Current Jobs
Level 2 Escalation | Top Food Delivery Application | Bangalore

Converse Placement Services

Bangalore

Rs.100,000 - Rs.300,000

Wipro Hiring | Client Service | Hyderabad

Wipro

Hyderabad

Rs.125,000 - Rs.150,000

Social Media Executive | Top Food Delivery Application | Bangalore

Converse Placement Services

Bangalore

Rs.100,000 - Rs.300,000

Quality Analyst | AR | Hyderabad

R1Rcm

Hyderabad

Rs.300,000 - Rs.420,000

Cash Posting | Payment Posting | R*rcm | Hyderabad- 100 Positions

R1Rcm

Hyderabad

Rs.300,000 - Rs.420,000

Cogn*zant Hiring | Client Service | No.1 Search Engine | Chennai

Cogniz*nt

Chennai

Rs.200,000 - Rs.400,000

Client Services | Am*z*n

Am*z*n

Hyderabad

Rs.200,000 - Rs.300,000

AR Caller /SR AR Analyst/ I*S | Mumbai- 100 Positions

I*S Health

Mumbai

Rs.200,000 - Rs.500,000

AR Caller | R1RCM | Hyderabad

R1RCM Global (Accretive Health)

Gurugram,Hyderabad

Rs.180,000 - Rs.450,000

Recruitment Manager | Operation Manager

Converse Placement Services

Ajmer

Rs.400,000 - Rs.800,000

CLIENT SUPPORT EXECUTIVE | G*npa*t

Ge*pa*t

Hyderabad

Rs.200,000 - Rs.400,000

Technical / Client Support Associate

HINDUJA | GLOBAL SOLUTIONS

Bangalore

Rs.240,000 - Rs.280,000

CLIENT ASSOCIATE

Cognizant | HINDUJA| GLOBAL | SITEL

Pune

Rs.200,000 - Rs.400,000

AR Caller/SR AR Analyst | I*S H*alth

IKS He*lth

Hyderabad

Rs.200,000 - Rs.450,000

Client Support |H*S | Bangalore

Hinduja Global Solutions

Bangalore

Rs.200,000 - Rs.225,000