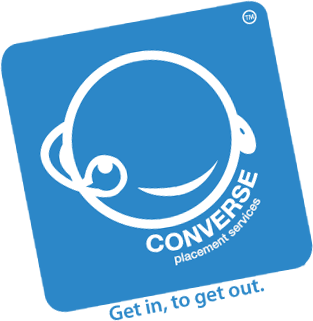 ---
Job Description
Dear Candidates,
Greetings from Converse Hiring Teams
*CANDIDATES PLEASE NOTE : CALLS HAVE TO BE MADE TO OUR DESIGNATED RECRUITMENT CONSULTANTS MENTIONED BELOW TO BOOK AN INTERVIEW SLOT IN OUR OFFICE. ANY REFERENCES WOULD BE HIGHLY APPRECIATED.

DIRECT WALK-INS TO COMPANY LOCATION NOT ALLOWED / ONLINE APPLICATION NOT ALLOWED.

(Candidates please call other numbers or SMS if in case the recruiters are busy)
Process: Client Service, Customer Service
Salary Package : 2 lakh (Freshers) - 3.30 lakh (Experienced)
Rounds of Interviews : HR round / Voice & Accent / Manager Round
Graduate Qualifications : Any Graduates
Post-Graduate Qualifications : Any Post-Graduates
Job Location : Pune
Interview Time : 10:00 AM to 1PM
Interview Location : Would be shared After Clearence Of the Telephonic Round
Experience Needed : Candidates who are Fresher's / Recent Graduates. Experience in International BPO / Call Center / Client Servicing / Customer Service / Technical Support / Marketing / Sales / KPO / ITES or any other relevant domain can apply.
Other Benefits:
Pick up and drop facility
Global standard work environment
Performance linked incentives
Weekends Off

Required Documents: Updated Resume, Original Government, ID proof, Passport Size Photograph, Aadhar Card, Pan Card, Voter ID / Passport.
KeySkills
Call Center,Call Centre,Customer Service,Customer Support,Fresher,KPO
Functional Area
ITES,BPO,Customer Service (International),All - Fresher (No Experience)
Candidate Profile Detail
Kind Of Candidates We Require:
Graduates (2019 Result Awaited Candidates Can Also Apply)
Rotational Shifts (24/7 / Night Shifts )
Candidates With Active Backlogs/ Arrears Need Not Apply.
B.E, B.Tech Graduates Need Not Apply.
Company Description
Mphasis Limited
Mphasis is a leading IT solutions provider, offering Applications, Business Process Outsourcing (BPO) and Infrastructure services globally through a combination of technology knowhow, domain and process expertise.
Mphasis Limited (then, Mphasis BFL Limited) was formed in June 2000 after the merger of the US-based IT consulting company Mphasis Corporation (founded in 1998) and the Indian IT services company BFL Software Limited (founded in 1993).
Job Overview
---
Offered Salary
Rs.200000 - Rs.350000

Designation
Client Service Associate

Industry
BPO / Call Centre
Job Location
---
Leading Employers already using job and talent.
Current Jobs
Level 2 Escalation | Top Food Delivery Application | Bangalore

Converse Placement Services

Bangalore

Rs.100,000 - Rs.300,000

Wipro Hiring | Client Service | Hyderabad

Wipro

Hyderabad

Rs.125,000 - Rs.150,000

Social Media Executive | Top Food Delivery Application | Bangalore

Converse Placement Services

Bangalore

Rs.100,000 - Rs.300,000

Quality Analyst | AR | Hyderabad

R1Rcm

Hyderabad

Rs.300,000 - Rs.420,000

Cash Posting | Payment Posting | R*rcm | Hyderabad- 100 Positions

R1Rcm

Hyderabad

Rs.300,000 - Rs.420,000

Cogn*zant Hiring | Client Service | No.1 Search Engine | Chennai

Cogniz*nt

Chennai

Rs.200,000 - Rs.400,000

Client Services | Am*z*n

Am*z*n

Hyderabad

Rs.200,000 - Rs.300,000

AR Caller /SR AR Analyst/ I*S | Mumbai- 100 Positions

I*S Health

Mumbai

Rs.200,000 - Rs.500,000

AR Caller | R1RCM | Hyderabad

R1RCM Global (Accretive Health)

Gurugram,Hyderabad

Rs.180,000 - Rs.450,000

Recruitment Manager | Operation Manager

Converse Placement Services

Ajmer

Rs.400,000 - Rs.800,000

CLIENT SUPPORT EXECUTIVE | G*npa*t

Ge*pa*t

Hyderabad

Rs.200,000 - Rs.400,000

Technical / Client Support Associate

HINDUJA | GLOBAL SOLUTIONS

Bangalore

Rs.240,000 - Rs.280,000

CLIENT ASSOCIATE

Cognizant | HINDUJA| GLOBAL | SITEL

Pune

Rs.200,000 - Rs.400,000

AR Caller/SR AR Analyst | I*S H*alth

IKS He*lth

Hyderabad

Rs.200,000 - Rs.450,000

Client Support |H*S | Bangalore

Hinduja Global Solutions

Bangalore

Rs.200,000 - Rs.225,000