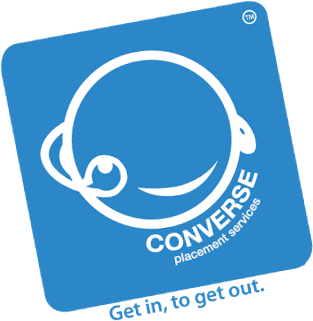 ---
Job Description
Greetings from Converse !!!

*CANDIDATES PLEASE NOTE : CALLS HAVE TO BE MADE TO OUR DESIGNATED RECRUITMENT CONSULTANTS MENTIONED BELOW TO BOOK AN INTERVIEW SLOT IN OUR OFFICE. ANY REFERENCES WOULD BE HIGHLY APPRECIATED.


JOB DESIGNATION: Technical Support Associate

Openings: NEW 500 OPENINGS FOR FRESHERS & EXPERIENCED.
Contact : Aakash : 9587826659
Jahanvi : 9672293398
Nisha: 8696000937

Interview Time: 10 A.m. Till 2 P.m. (MON SAT)


Venue Address: Will be shared after telephonic interview.

Apply To : converserpo@gmail.com
CTC: 1.8 - 2.4 lacs Per Annum

CONVERSE does not charge any fee at any stage of the recruitment process & has not authorized any agency/partner to collect any fee for recruitment.


FOR MORE PLACEMENT OPTIONS / FREE INTERVIEW TIPS
PLEASE VISIT OUR WEBSITE www.conversejob.com.
Best Wishes
Converse Hiring Team
KeySkills
BPO
Functional Area
ITES,BPO
Candidate Profile Detail
Flawless Communication Skills Required.
Any graduate or under graduate can apply
Should be comfortable working in rotational shift (24*7)
Company Description
Converse Placement Services
Converse Placement Services is the pioneer of organized recruitment services in India. Over the years, we have acted as preferred recruitment partners to multinationals and leading Indian businesses to emerge as the leading recruitment brand nationally.
Job Overview
---
Offered Salary
Rs.150000 - Rs.250000

Designation
Client Support Associate

Industry
BPO / Call Centre
Job Location
---
Leading Employers already using job and talent.
Current Jobs
HR Manager | RCM

Rcm

Hyderabad

Rs.400,000 - Rs.550,000

Quality Analyst | AR | Hyderabad

R1Rcm

Hyderabad

Rs.300,000 - Rs.420,000

Cash Posting | Payment Posting | R*rcm | Hyderabad- 100 Positions

R1Rcm

Hyderabad

Rs.300,000 - Rs.420,000

Charge Entry | R1rcm | Hyderabad- 100 Positions

R1Rcm

Hyderabad

Rs.300,000 - Rs.420,000

Cogn*zant Hiring | Client Service | No.1 Search Engine | Chennai

Cogniz*nt

Chennai

Rs.200,000 - Rs.400,000

Technical Support Associate ||| 500 Openings ||| D*ll

D*ll

Hyderabad

Rs.150,000 - Rs.250,000

Client Services | Am*z*n

Am*z*n

Hyderabad

Rs.200,000 - Rs.300,000

AR Caller /SR AR Analyst/ I*S | Mumbai- 100 Positions

I*S Health

Mumbai

Rs.200,000 - Rs.500,000

Customer Service Associate [Work from Home]

Am*z*n

Jaipur

Rs.170,000 - Rs.250,000

AR Caller | R1RCM | Hyderabad

R1RCM Global (Accretive Health)

Gurugram,Hyderabad

Rs.180,000 - Rs.450,000

Recruitment Manager | Operation Manager

Converse Placement Services

Ajmer

Rs.400,000 - Rs.800,000

CLIENT SUPPORT EXECUTIVE | G*npa*t

Ge*pa*t

Hyderabad

Rs.200,000 - Rs.400,000

Technical / Client Support Associate

HINDUJA | GLOBAL SOLUTIONS

Bangalore

Rs.240,000 - Rs.280,000

CLIENT ASSOCIATE

Cognizant | HINDUJA| GLOBAL | SITEL

Pune

Rs.200,000 - Rs.400,000

AR Caller/SR AR Analyst | I*S H*alth

IKS He*lth

Hyderabad

Rs.200,000 - Rs.450,000