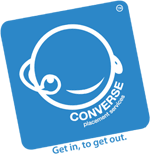 ---
Job Description
Dear Candidate,

Greetings from Converse Hiring Partner

*CANDIDATES PLEASE NOTE : CALLS HAVE TO BE MADE TO OUR DESIGNATED RECRUITMENT CONSULTANTS MENTIONED BELOW TO BOOK AN INTERVIEW SLOT IN OUR OFFICE. ANY REFERENCES WOULD BE HIGHLY APPRECIATED.

DIRECT WALK-INS TO COMPANY LOCATION NOT ALLOWED / ONLINE APPLICATION NOT ALLOWED.

(Candidates please call other numbers or SMS if in case the recruiters are busy)

Job Description :

*CANDIDATES PLEASE NOTE : CALLS HAVE TO BE MADE TO OUR DESIGNATED RECRUITMENT CONSULTANTS MENTIONED ABOVE TO BOOK AN INTERVIEW SLOT IN OUR OFFICE. ANY REFERENCES WOULD BE HIGHLY APPRECIATED.

DIRECT WALK-INS TO COMPANY LOCATION NOT ALLOWED / ONLINE APPLICATION NOT ALLOWED.

(Candidates please call other numbers or SMS if in case the recruiters are busy)

Contact :

Bhumika : 9358851493

We are looking for Fresher/Experienced Candidates for Voice process - Chennai Location.

Openings Available: 500 New Openings

Process: Client Service, Customer Service
Apply To: converse.hcts@gmail.com
Salary Package : 2 lakh (Freshers) - 4 lakh (Experienced)
Rounds of Interviews : HR round / Voice & Accent / Manager Round
Graduate Qualifications : Any Graduates
Post-Graduate Qualifications : Any Post Graduates
Job Location : Chennai
Interview Time : 10:00 AM to 1PM
Interview Location : Would be shared After Clearence Of the Telephonic Round
Experience Needed : Candidates who are Fresher's / Recent Graduates. Experience in International BPO / Call Center / Client Servicing / Customer Service / Technical Support / Marketing / Sales / KPO / ITES or any other relevant domain can apply.

Other Benefits:

Pick up and drop facility
Global standard work environment
Performance linked incentives
Weekends Off

Required Documents: Updated Resume, Original Government, ID proof, Passport Size Photograph, Aadhar Card, Pan Card, Voter ID / Passport.

*CANDIDATES PLEASE NOTE : CALLS HAVE TO BE MADE TO OUR DESIGNATED RECRUITMENT CONSULTANTS MENTIONED ABOVE TO BOOK AN INTERVIEW SLOT IN OUR OFFICE. ANY REFERENCES WOULD BE HIGHLY APPRECIATED.

DIRECT WALK-INS TO COMPANY LOCATION NOT ALLOWED / ONLINE APPLICATION NOT ALLOWED.

Pls Note: Converse Does Not Charge any Fee For the Recruitment and has Not Authorized any Agency/ Partner to collect any Fees at any Stage of the Recruitment Process

All the Best

Converse Hiring Team
KeySkills
BPO
Functional Area
ITES,BPO
Candidate Profile Detail
Graduates (2019 Result Awaited Candidates Can Also Apply)

Rotational Shifts (24/7 / Night Shifts )

Flawless Communication Skills Required.

Candidates With Active Backlogs/ Arrears Need Not Apply.

B.E, B.Tech Graduates Need Not Apply.
Company Description
Cogniz*nt (NASDAQ: CTSH) is a leading provider of information technology, consulting, and business process services, dedicated to helping the world's leading companies build stronger businesses. Headquartered in Teaneck, New Jersey (U.S.), Cogniz*nt combines a passion for client satisfaction, technology innovation, deep industry and business process expertise, and a global, collaborative workforce that embodies the future of work. With over 100 development and delivery centers worldwide and approximately 244,300 employees as of June 30, 2016, Cogniz*nt is a member of the NASDAQ-100, the S&P 500, the Forbes Global 2000, and the Fortune 500 and is ranked among the top performing and fastest growing companies in the world.
Job Overview
---
Offered Salary
Rs.200000 - Rs.400000

Designation
Client Service

Industry
BPO / Call Centre
Job Location
---
Leading Employers already using job and talent.
Current Jobs
Level 2 Escalation | Top Food Delivery Application | Bangalore

Converse Placement Services

Bangalore

Rs.100,000 - Rs.300,000

Wipro Hiring | Client Service | Hyderabad

Wipro

Hyderabad

Rs.125,000 - Rs.150,000

Social Media Executive | Top Food Delivery Application | Bangalore

Converse Placement Services

Bangalore

Rs.100,000 - Rs.300,000

Quality Analyst | AR | Hyderabad

R1Rcm

Hyderabad

Rs.300,000 - Rs.420,000

Cash Posting | Payment Posting | R*rcm | Hyderabad- 100 Positions

R1Rcm

Hyderabad

Rs.300,000 - Rs.420,000

Cogn*zant Hiring | Client Service | No.1 Search Engine | Chennai

Cogniz*nt

Chennai

Rs.200,000 - Rs.400,000

Client Services | Am*z*n

Am*z*n

Hyderabad

Rs.200,000 - Rs.300,000

AR Caller /SR AR Analyst/ I*S | Mumbai- 100 Positions

I*S Health

Mumbai

Rs.200,000 - Rs.500,000

AR Caller | R1RCM | Hyderabad

R1RCM Global (Accretive Health)

Gurugram,Hyderabad

Rs.180,000 - Rs.450,000

Recruitment Manager | Operation Manager

Converse Placement Services

Ajmer

Rs.400,000 - Rs.800,000

CLIENT SUPPORT EXECUTIVE | G*npa*t

Ge*pa*t

Hyderabad

Rs.200,000 - Rs.400,000

Technical / Client Support Associate

HINDUJA | GLOBAL SOLUTIONS

Bangalore

Rs.240,000 - Rs.280,000

CLIENT ASSOCIATE

Cognizant | HINDUJA| GLOBAL | SITEL

Pune

Rs.200,000 - Rs.400,000

AR Caller/SR AR Analyst | I*S H*alth

IKS He*lth

Hyderabad

Rs.200,000 - Rs.450,000

Client Support |H*S | Bangalore

Hinduja Global Solutions

Bangalore

Rs.200,000 - Rs.225,000