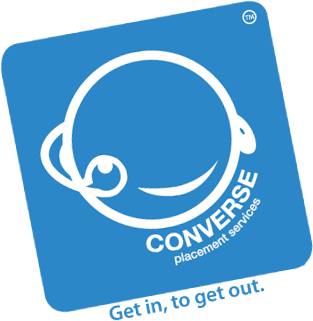 ---
Job Description
Dear Candidate,

*CANDIDATES PLEASE NOTE : CALLS HAVE TO BE MADE TO OUR DESIGNATED RECRUITMENT CONSULTANTS MENTIONED BELOW TO BOOK AN INTERVIEW SLOT IN OUR OFFICE. ANY REFERENCES WOULD BE HIGHLY APPRECIATED.

DIRECT WALK-INS TO COMPANY LOCATION NOT ALLOWED / ONLINE APPLICATION NOT ALLOWED.

(Candidates please call other numbers or SMS if in case the recruiters are busy)

Contact:
Sonica: 7340000137

Openings Available: 50New Openings
we are looking for Experienced Candidates for Enovia Senior Developer - Hyderabad Location.

Openings Available: 20New Openings

Process:Enovia Tester
Apply To: sonica@conversejob.com
Salary Package :5-8 lakh per annum
Rounds of Interviews : HR round / Voice & Accent / Manager Round
Graduate Qualifications : Any Graduates
Post-Graduate Qualifications : Any Post Graduates
Job Location : Chennai
Interview Time : 10:00 AM to 1PM
Interview Location : Would be shared After Clearance Of the Telephonic Round
Experience Needed : At least 4-6 year
Job Responsibilities:
Analyze the functional requirements and translate the functional requirements into Technical requirements.
Defect Analysis-provideRCA and fix the defects.
Preparation of High Level Design Documents, Technical Design Documents and delivery of subsequent code.
Should have worked in projects following Agile methodology.
Should have worked in 2015x or later Enovia versions
Other Benefits:
Global standard work environment
Performance linked incentives
Weekends off
Required Documents: Updated Resume, Original Government, ID proof, Passport Size Photograph, Aadhar Card, Pan Card, Voter ID / Passport.
*CANDIDATES PLEASE NOTE: CALLS HAVE TO BE MADE TO OUR DESIGNATED RECRUITMENT CONSULTANTS MENTIONED ABOVE TO BOOK AN INTERVIEW SLOT IN OUR OFFICE. ANY REFERENCES WOULD BE HIGHLY APPRECIATED.

Please Note: Converse Does Not Charge any Fee For the Recruitment and has Not Authorized any Agency/ Partner to collect any Fees at any Stage of the Recruitment Process

All the Best
Converse Hiring Team
Must Have
Skills Required:
Flawless Communication Skills Required.
Should be good at disposition
Must be articulate, organized, detail-oriented and have the ability to multi-task​
Nice to Have
Possessing these skills would have a higher impact:
Soft Skills
Flair for Customer Service
Quick learner, with a positive attitude and ability to work well within a team
Coordination with other team members and team leads​
Should be highly motivated and self-driven.
KeySkills
BPO,Technical Service,Technical Support
Functional Area
ITES,BPO
Company Description
Cyb*r Met*ic Services
Cyb*r Met*ic, a proactive organization based in Bangalore, India, with its customer centric business values appreciates your business. CMS Group with its wholly owned subsidiaries Cyb*r Met*ic Services (India) Pvt Ltd referred as "CMS" is a company having strong business fundamentals in Enterprise solutions, PLM Services, Composite IT Training, HR placement consultancy and Hardware Sales & Services
Job Overview
---
Offered Salary
Rs.500000 - Rs.700000
Job Location
---
Leading Employers already using job and talent.
Current Jobs
Operations Manager | Converse Placement Services

Converse Placement Services

Ajmer,Jaipur

Rs.400,000 - Rs.600,000

SME-Planogram

Cogniz*nt Technology

Chennai

Rs.300,000 - Rs.800,000

Enovia Sr. Devloper

Cyb*rm*tric Services india Pvt Ltd

Hyderabad

Rs.500,000 - Rs.700,000

Enovia Tester Required

Cybermetric Services india Pvt Ltd

Hyderabad

Rs.500,000 - Rs.800,000

Claim-Health Care

Cyb*rmet*ic Services india Pvt Ltd

Chennai

Rs.500,000 - Rs.780,000

Teamcenter Developer/ Senior Developer | Banglore

Cybermetric Services india Pvt Ltd

Bangalore

Rs.300,000 - Rs.500,000

Windchill Support engineer

Cybermetric Services india Pvt Ltd

Chennai

Rs.800,000 - Rs.1,000,000

Windchill Developer

Cybermetric Services india Pvt Ltd

Bangalore,Chennai

Rs.200,000 - Rs.350,000

Windchill process support

Cybermetric Services india Pvt Ltd

Chennai

Rs.500,000 - Rs.800,000

Cad Trainer

Cybermetric Services india Pvt Ltd

Bangalore

Rs.300,000 - Rs.350,000

Technical Support Associate

!bm India Pvt ltd

Hyderabad

Rs.300,000 - Rs.400,000

Customer Service Associate [Work from Home]

Am*z*n

Jaipur

Rs.170,000 - Rs.250,000

Client Services Associate

R1Rcm

Gurugram,Hyderabad

Rs.180,000 - Rs.300,000

AR Caller

R1RCM Global (Accretive Health)

Gurugram,Hyderabad

Rs.180,000 - Rs.450,000

Recruitment Manager | Operation Manager

Converse Placement Services

Ajmer

Rs.400,000 - Rs.800,000