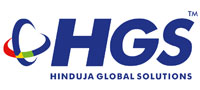 ---
Job Description
Dear Candidate,

Greetings From Converse !!!
*CANDIDATES PLEASE NOTE : CALLS HAVE TO BE MADE TO OUR DESIGNATED RECRUITMENT CONSULTANTS MENTIONED BELOW TO BOOK AN INTERVIEW SLOT IN OUR OFFICE. ANY REFERENCES WOULD BE HIGHLY APPRECIATED.

Yashvi: 8094010420
Bhaveksha: 9549014865
Diksha: 7412085394
Ruby: 7665439064
We are looking for Client Support Associate for Hinduja Global Solutions, Noida.
Openings available:
Process Name: Customer Service profile
Shift Timings: Rotational Shift
Work Location :Noida
Salary Package : 2.3 lacs (Freshers)
Rounds of Interviews : HR round / Voice & Accent / Manager Round
Graduate Qualifications : Any Graduates
Post-Graduate Qualifications : Any Post-Graduates
Transport: Free Transportation in odd hours
.
Experience Needed : Candidates who are Fresher's / Recent Graduates . Experience in International BPO / Call Center / Client Servicing / Customer Service / Technical Support / Marketing / Sales / KPO / ITES or any other relevant domain can apply.
Interested applicants may walk-in with your updated resume before 1 PM and refer your friends for the interview.
Walk-in interview: Monday To Saturday.
Interview Timing : 10 pm-1 Pm
Interview Venue : Venue Address will be shared after first round of interview.
Regards,

Converse H.R. Partner. - Talent Acquisition.
KeySkills
BPO,Call Center,Customer Service,Customer Support
Functional Area
ITES,BPO
Job Overview
---
Offered Salary
Rs.200000 - Rs.250000

Designation
client Support

Industry
BPO / Call Centre
Job Location
---
Leading Employers already using job and talent.
Current Jobs
Medical Coders || Hyderabad, Chennai Location || CTC 4.5 Lacs

Converse Placement Services

Bangalore,Chennai,Hyderabad

Rs.225,000 - Rs.450,000

Hiring-hinduja Global Solution-client Support,noida. 250 Openings

Converse Placement Services

Delhi,Delhi NCR

Rs.200,000 - Rs.250,000

Walk-in Drive - Technical/customer Support Associate - Hyderabad

Converse Placement Services

Hyderabad

Rs.250,000 - Rs.600,000

Wipro Customer Support -kolkata 100 Openings SPOT Offer

Converse Placement Services

kolkata

Rs.125,000 - Rs.225,000

Hiring-ags Hyderabad (semi Voice Process) 500 Openings Spot Offer

Converse Placement Services

Hyderabad

Rs.200,000 - Rs.225,000

Phone Banking Process || 100 Openings || Bangalore Location

Converse Placement Services

Bangalore

Rs.125,000 - Rs.180,000

Process Associate || Day Shifts || Client Service RPO || Jaipur

Converse Placement Services

Jaipur

Rs.150,000 - Rs.300,000

Openings for AR Caller /Sr Ar Analyst/ Gurgaon- 100 Positions

RCM

Delhi,Delhi NCR,Gaziabad,Gurugram,Jaipur,Noida

Rs.200,000 - Rs.450,000

Openings for AR Caller /Sr Ar Analyst/ Hyderabad- 100 Positions

RCM

Hyderabad

Rs.200,000 - Rs.400,000

BACK Office Executive | Cogniza*t Noida | 100 Openings

Cogniza*t

Noida

Rs.150,000 - Rs.175,000

Performance Coach/ Trainer | Day Shifts | Jaipur & Ajmer Location

Converse Placement Services

Ajmer,Jaipur

Rs.200,000 - Rs.325,000

Quality Analyst / Coach | Day Shifts | Jaipur , Ajmer Location

Converse Placement Services

Ajmer,Jaipur

Rs.200,000 - Rs.350,000

.[24]7 is Hiring Be /b.tech & Grads for International chat Process

247

Bangalore

Rs.200,000 - Rs.325,000

TEAM Leader/ ASST Manager | Jaipur | Ajmer | DAY Shifts

Converse Placement Services

Ajmer,Jaipur

Rs.250,000 - Rs.450,000

Client Service Mphasis Pune

Mphasis

Pune

Rs.200,000 - Rs.350,000