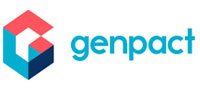 ---
Job Description
Dear Applicant,
Greetings From Converse Hyderabad !!!

An Urgent Requirement for INTERNATIONAL CHAT AND VOICE PROCESS


Hiring for both UK and US shifts


NONVOICE INTERNATIONAL TECHNICAL PROCESS


Graduates, Experienced, Undergraduates, Candidates who have backlogs are also eligible


Salary:

For Freshers: 2.28L PA + huge incentives

For Exp: max upto 3.6-3.8L PA (huge hikes on current CTC + incentives)


Free meals and cab facility is also available

5 day a week and 2 rotational week-offs


Timings: 10:00 am to 1:30 pm


Openings : 200 New Openings .

CONTACT NUMBERS:

AKSHAT : 7340000100

CHETNA: 9001590555

TANYA: 9610000063



REGARDS

TEAM CONVERSE
1-11-222 Main Begumpet Road Hyderabad
Near Shopper Stop
KeySkills
BPO,Call Center,Customer Support
Company Description
CONVERSE PLACEMENT SERVICES
1-11-222 MAIN BEGUMPET ROAD HYDERABAD
NEAR SHOPPERS STOP.
Job Overview
---
Offered Salary
Rs.125000 - Rs.425000

Designation
International CHAT AND Voice Process

Industry
BPO / Call Centre
Job Location
---
Leading Employers already using job and talent.
Current Jobs
Medical Coders || Hyderabad, Chennai Location || CTC 4.5 Lacs

Converse Placement Services

Bangalore,Chennai,Hyderabad

Rs.225,000 - Rs.450,000

Hiring-hinduja Global Solution-client Support,noida. 250 Openings

Converse Placement Services

Delhi,Delhi NCR

Rs.200,000 - Rs.250,000

Walk-in Drive - Technical/customer Support Associate - Hyderabad

Converse Placement Services

Hyderabad

Rs.250,000 - Rs.600,000

Wipro Customer Support -kolkata 100 Openings SPOT Offer

Converse Placement Services

kolkata

Rs.125,000 - Rs.225,000

Hiring-ags Hyderabad (semi Voice Process) 500 Openings Spot Offer

Converse Placement Services

Hyderabad

Rs.200,000 - Rs.225,000

Phone Banking Process || 100 Openings || Bangalore Location

Converse Placement Services

Bangalore

Rs.125,000 - Rs.180,000

Process Associate || Day Shifts || Client Service RPO || Jaipur

Converse Placement Services

Jaipur

Rs.150,000 - Rs.300,000

Openings for AR Caller /Sr Ar Analyst/ Gurgaon- 100 Positions

RCM

Delhi,Delhi NCR,Gaziabad,Gurugram,Jaipur,Noida

Rs.200,000 - Rs.450,000

Openings for AR Caller /Sr Ar Analyst/ Hyderabad- 100 Positions

RCM

Hyderabad

Rs.200,000 - Rs.400,000

BACK Office Executive | Cogniza*t Noida | 100 Openings

Cogniza*t

Noida

Rs.150,000 - Rs.175,000

Performance Coach/ Trainer | Day Shifts | Jaipur & Ajmer Location

Converse Placement Services

Ajmer,Jaipur

Rs.200,000 - Rs.325,000

Quality Analyst / Coach | Day Shifts | Jaipur , Ajmer Location

Converse Placement Services

Ajmer,Jaipur

Rs.200,000 - Rs.350,000

.[24]7 is Hiring Be /b.tech & Grads for International chat Process

247

Bangalore

Rs.200,000 - Rs.325,000

TEAM Leader/ ASST Manager | Jaipur | Ajmer | DAY Shifts

Converse Placement Services

Ajmer,Jaipur

Rs.250,000 - Rs.450,000

Client Service Mphasis Pune

Mphasis

Pune

Rs.200,000 - Rs.350,000