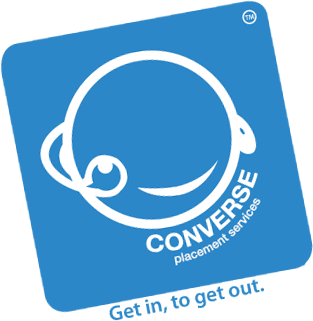 ---
Job Description
Dear Candidate,

Greetings from Converse Hiring Partner

*CANDIDATES PLEASE NOTE: CALLS HAVE TO BE MADE TO OUR DESIGNATED RECRUITMENT CONSULTANTS MENTIONED ABOVE TO BOOK AN INTERVIEW SLOT IN OUR OFFICE. ANY REFERENCES WOULD BE HIGHLY APPRECIATED.

DIRECT WALK-INS TO COMPANY LOCATION NOT ALLOWED.

(Candidates please call other numbers or SMS if in case the recruiters are busy)

Contact: Chitransh: 9001630006

We are looking for Experienced Candidates for Escalation Desk (Voice and Chat process) - Bangalore Location.

Openings Available: 500 New Openings

Process: Client Service, Customer Service
Designation: Process Executive / Customer Support Executive (Escalation Calls - International / Domestic)
Apply To: conversebangalore28@gmail.com
Qualification: Minimum 10+2 or 10+3 i.e. diploma mandatory
Interview Time: 10 a.m. to 1 p.m.
Interview Location: Will be informed after Telephonic Interview
Experience Required: Candidate must have a minimum of 1 year of experience in handling escalation calls in International or Domestic.


Other Benefits:

Global standard work environment
Performance linked incentives
Rotational Off
One way cab Service

Required Documents: Updated Resume, Original Government, ID proof, Passport Size Photograph, Aadhar Card, Pan Card, Voter ID / Passport.

*CANDIDATES PLEASE NOTE: CALLS HAVE TO BE MADE TO OUR DESIGNATED RECRUITMENT CONSULTANTS MENTIONED ABOVE TO BOOK AN INTERVIEW SLOT IN OUR OFFICE. ANY REFERENCES WOULD BE HIGHLY APPRECIATED.

Please Note: Converse Does Not Charge any Fee for the Recruitment and has Not Authorized any Agency/ Partner to collect any Fees at any Stage of the Recruitment Process

All the Best

Converse Hiring Team
KeySkills
Call Center,Call Centre,Voice
Functional Area
ITES,BPO,Customer Service (Domestic),Customer Care Executive
Candidate Profile Detail
Required Candidate profile
Candidate should have a minimum of 1 year of experience in handling escalation calls in Customer Service (Domestic/ International)
Candidate should have done education till 12th or 10+3 (Diploma Mandatory)
Should be Excellent in Spoken & Written English and Fluent in Spoken Hindi Language(Mandatory)
Should be okay to work in Night Shift
Company Description
Converse Placement Services
Converse Placement Services is a leading recruitment services company founded by BhaskarBangia in the year 2007. Set up with the vision of offering quality-oriented HR solutions, Converse seeks to match clients with the potential talent to help businesses achieve the best.
Job Overview
---
Offered Salary
Rs.100000 - Rs.300000

Designation
Client Service Associate (Escalation calls)

Industry
BPO / Call Centre
Job Location
---
Leading Employers already using job and talent.
Current Jobs
Level 2 Escalation | Top Food Delivery Application | Bangalore

Converse Placement Services

Bangalore

Rs.100,000 - Rs.300,000

Wipro Hiring | Client Service | Hyderabad

Wipro

Hyderabad

Rs.125,000 - Rs.150,000

Social Media Executive | Top Food Delivery Application | Bangalore

Converse Placement Services

Bangalore

Rs.100,000 - Rs.300,000

Quality Analyst | AR | Hyderabad

R1Rcm

Hyderabad

Rs.300,000 - Rs.420,000

Cash Posting | Payment Posting | R*rcm | Hyderabad- 100 Positions

R1Rcm

Hyderabad

Rs.300,000 - Rs.420,000

Cogn*zant Hiring | Client Service | No.1 Search Engine | Chennai

Cogniz*nt

Chennai

Rs.200,000 - Rs.400,000

Client Services | Am*z*n

Am*z*n

Hyderabad

Rs.200,000 - Rs.300,000

AR Caller /SR AR Analyst/ I*S | Mumbai- 100 Positions

I*S Health

Mumbai

Rs.200,000 - Rs.500,000

AR Caller | R1RCM | Hyderabad

R1RCM Global (Accretive Health)

Gurugram,Hyderabad

Rs.180,000 - Rs.450,000

Recruitment Manager | Operation Manager

Converse Placement Services

Ajmer

Rs.400,000 - Rs.800,000

CLIENT SUPPORT EXECUTIVE | G*npa*t

Ge*pa*t

Hyderabad

Rs.200,000 - Rs.400,000

Technical / Client Support Associate

HINDUJA | GLOBAL SOLUTIONS

Bangalore

Rs.240,000 - Rs.280,000

CLIENT ASSOCIATE

Cognizant | HINDUJA| GLOBAL | SITEL

Pune

Rs.200,000 - Rs.400,000

AR Caller/SR AR Analyst | I*S H*alth

IKS He*lth

Hyderabad

Rs.200,000 - Rs.450,000

Client Support |H*S | Bangalore

Hinduja Global Solutions

Bangalore

Rs.200,000 - Rs.225,000