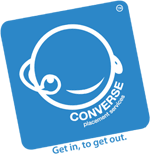 ---
Job Description
Greetings From Converse !!!
Location Jaipur , Ajmer

ROLE DESCRIPTION:

Performance Coach - Senior Specialists II will provide training support, lead by example and coach on key behaviors to drive results, calibrate and partner with Leadership to support production floor initiatives, along with other administrate tasks. Production volume support will be required based on Service Level/Recoverability needs.

The ideal candidate has practical knowledge that can be applied to effectively manage workplace challenges and improve individual and organizational performance.

You will need to be very flexible in your hours as you may be asked to take early and later shift coverage.

QUALIFICATIONS (applicants must meet all requirements):

Must be meeting all current department performance standards

Experience in coaching and providing feedback to others.

Strong computer-related work skills

Proven ability to work effectively with a team, Leadership, and business partners; as well as proven ability to work independently

Performance Management experience

REQUIRED SKILLS INCLUDE:

Self Motivated to work independently with minimal supervision
Possess excellent listening, verbal, and written communication skills
Strong Time Management and Facilitation Skills
Creative thinking and problem solving skills
Must demonstrate integrity, patience, leadership and coaching skills
KeySkills
BPO,Call Center,Customer Service,Customer Support,KPO,Operations,Training
Functional Area
ITES,BPO,All - Customer Service / Back Office Operations,Training & Development
Company Description
Converse Placement Services is the pioneer of organized recruitment services in India. Over the years, we have acted as preferred recruitment partners to multinationals and leading Indian businesses to emerge as the leading recruitment brand nationally.
Job Overview
---
Offered Salary
Rs.200000 - Rs.325000

Designation
Performance Coach/ Trainer | Day Shifts | Jaipur & Ajmer Location

Industry
BPO / Call Centre
Job Location
---
Leading Employers already using job and talent.
Current Jobs
Medical Coders || Hyderabad, Chennai Location || CTC 4.5 Lacs

Converse Placement Services

Bangalore,Chennai,Hyderabad

Rs.225,000 - Rs.450,000

Hiring-hinduja Global Solution-client Support,noida. 250 Openings

Converse Placement Services

Delhi,Delhi NCR

Rs.200,000 - Rs.250,000

Walk-in Drive - Technical/customer Support Associate - Hyderabad

Converse Placement Services

Hyderabad

Rs.250,000 - Rs.600,000

Wipro Customer Support -kolkata 100 Openings SPOT Offer

Converse Placement Services

kolkata

Rs.125,000 - Rs.225,000

Hiring-ags Hyderabad (semi Voice Process) 500 Openings Spot Offer

Converse Placement Services

Hyderabad

Rs.200,000 - Rs.225,000

Phone Banking Process || 100 Openings || Bangalore Location

Converse Placement Services

Bangalore

Rs.125,000 - Rs.180,000

Process Associate || Day Shifts || Client Service RPO || Jaipur

Converse Placement Services

Jaipur

Rs.150,000 - Rs.300,000

Openings for AR Caller /Sr Ar Analyst/ Gurgaon- 100 Positions

RCM

Delhi,Delhi NCR,Gaziabad,Gurugram,Jaipur,Noida

Rs.200,000 - Rs.450,000

Openings for AR Caller /Sr Ar Analyst/ Hyderabad- 100 Positions

RCM

Hyderabad

Rs.200,000 - Rs.400,000

BACK Office Executive | Cogniza*t Noida | 100 Openings

Cogniza*t

Noida

Rs.150,000 - Rs.175,000

Performance Coach/ Trainer | Day Shifts | Jaipur & Ajmer Location

Converse Placement Services

Ajmer,Jaipur

Rs.200,000 - Rs.325,000

Quality Analyst / Coach | Day Shifts | Jaipur , Ajmer Location

Converse Placement Services

Ajmer,Jaipur

Rs.200,000 - Rs.350,000

.[24]7 is Hiring Be /b.tech & Grads for International chat Process

247

Bangalore

Rs.200,000 - Rs.325,000

TEAM Leader/ ASST Manager | Jaipur | Ajmer | DAY Shifts

Converse Placement Services

Ajmer,Jaipur

Rs.250,000 - Rs.450,000

Client Service Mphasis Pune

Mphasis

Pune

Rs.200,000 - Rs.350,000