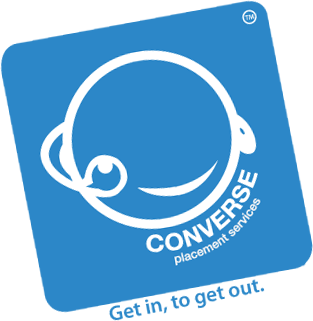 ---
Job Description
Dear Candidate,
Greetings from Converse Hiring Partner

*CANDIDATES PLEASE NOTE : CALLS HAVE TO BE MADE TO OUR DESIGNATED RECRUITMENT CONSULTANTS MENTIONED BELOW TO BOOK AN INTERVIEW SLOT IN OUR OFFICE. ANY REFERENCES WOULD BE HIGHLY APPRECIATED.

DIRECT WALK-INS TO COMPANY LOCATION NOT ALLOWED / ONLINE APPLICATION NOT ALLOWED.

(Candidates please call other numbers or SMS if in case the recruiters are busy)


Hiring For Top HEALTHCARE MNC IN Hyderabad.


Role : Quality Analyst( AR )

Organization : RCM, Hyderabad


Location : Hyderabad.


CTC : UPTO 4.2 LPA.
Job Responsibilities:

Transport : 1 Way Transport.


Shifts : NIGHT SHIFT


NOTICE PERIOD: IMMEDIATE, 1 MONTH.


SATURDAY & SUNDAY FIXED OFF.


Helpline No: # Nikita : 7340000139

Email Id : conversercmhyd@gmail.com
Note: Candidates who attended the interview in the last 90 days or pursuing a full-time course will not be eligible for the interview.

*CANDIDATES PLEASE NOTE : CALLS HAVE TO BE MADE TO OUR DESIGNATED RECRUITMENT CONSULTANTS MENTIONED ABOVE TO BOOK AN INTERVIEW SLOT IN OUR OFFICE. ANY REFERENCES WOULD BE HIGHLY APPRECIATED.

DIRECT WALK-INS TO COMPANY LOCATION NOT ALLOWED / ONLINE APPLICATION NOT ALLOWED.

(Candidates please call other numbers or SMS if in case the recruiters are busy)

Pls Note: Converse Does Not Charge any Fee For the Recruitment and has Not Authorized any Agency/ Partner to collect any Fees at any Stage of the Recruitment Process

All the Best
Converse Hiring Team
Candidates have to review the credit balance report.
Candidates should have the identification of Patient and Insurance Refund.
Have to make sure that the checks are signed and mailed
KeySkills
credit control,Healthcare,quality analysis
Functional Area
ITES,BPO
Candidate Profile Detail
Graduate in any stream
Minimum 0.6 Years Experience in Quality Analyst should have all the documents of that experience
Notice period Max 1 Months
Ready to come for face to face interview
Flexible for shifts
Company Description
R1 RCM is an American healthcare rcm company servicing hospitals, health systems and physician groups across the United States. The company provides end-to-end revenue cycle management services as well as modular services targeted across the revenue cycle including pre-registration, financial clearance, charge capture, coding, billing and follow-up, underpayments, and denials management.
Job Overview
---
Offered Salary
Rs.300000 - Rs.420000

Designation
Quality Analyst

Industry
BPO / Call Centre
Job Location
---
Leading Employers already using job and talent.
Current Jobs
Level 2 Escalation | Top Food Delivery Application | Bangalore

Converse Placement Services

Bangalore

Rs.100,000 - Rs.300,000

Wipro Hiring | Client Service | Hyderabad

Wipro

Hyderabad

Rs.125,000 - Rs.150,000

Social Media Executive | Top Food Delivery Application | Bangalore

Converse Placement Services

Bangalore

Rs.100,000 - Rs.300,000

Quality Analyst | AR | Hyderabad

R1Rcm

Hyderabad

Rs.300,000 - Rs.420,000

Cash Posting | Payment Posting | R*rcm | Hyderabad- 100 Positions

R1Rcm

Hyderabad

Rs.300,000 - Rs.420,000

Cogn*zant Hiring | Client Service | No.1 Search Engine | Chennai

Cogniz*nt

Chennai

Rs.200,000 - Rs.400,000

Client Services | Am*z*n

Am*z*n

Hyderabad

Rs.200,000 - Rs.300,000

AR Caller /SR AR Analyst/ I*S | Mumbai- 100 Positions

I*S Health

Mumbai

Rs.200,000 - Rs.500,000

AR Caller | R1RCM | Hyderabad

R1RCM Global (Accretive Health)

Gurugram,Hyderabad

Rs.180,000 - Rs.450,000

Recruitment Manager | Operation Manager

Converse Placement Services

Ajmer

Rs.400,000 - Rs.800,000

CLIENT SUPPORT EXECUTIVE | G*npa*t

Ge*pa*t

Hyderabad

Rs.200,000 - Rs.400,000

Technical / Client Support Associate

HINDUJA | GLOBAL SOLUTIONS

Bangalore

Rs.240,000 - Rs.280,000

CLIENT ASSOCIATE

Cognizant | HINDUJA| GLOBAL | SITEL

Pune

Rs.200,000 - Rs.400,000

AR Caller/SR AR Analyst | I*S H*alth

IKS He*lth

Hyderabad

Rs.200,000 - Rs.450,000

Client Support |H*S | Bangalore

Hinduja Global Solutions

Bangalore

Rs.200,000 - Rs.225,000