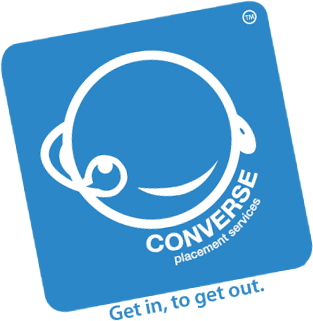 ---
Job Description
Dear Candidates,
Greetings from Converse Hiring Team
*CANDIDATES PLEASE NOTE : CALLS HAVE TO BE MADE TO OUR DESIGNATED RECRUITMENT CONSULTANTS MENTIONED BELOW TO BOOK AN INTERVIEW SLOT IN OUR OFFICE. ANY REFERENCES WOULD BE HIGHLY APPRECIATED.*

DIRECT WALK-INS TO COMPANY LOCATION NOT ALLOWED / ONLINE APPLICATION NOT ALLOWED.
(Candidates please call other numbers or SMS if in case the recruiters are busy)
We are looking for fresher/experienced candidates for HR Execurive- Ajmer Location
Openings Availaible - 50
RESPONSIBILITIES:
Manage day to day overall operational execution to enhance cost control, profitability, quality, productivity and efficiency throughout the company's operations departments.
Full accountability for identification of operational issues resulting from quality audits and/or Voice of the Customer as well as accountability for systemic issue resolution
Work with Client Relations leadership end to ensure delivery as per SLA commitments, responsive to the changing needs of our customers and proactively improving productivity and quality levels
Develop and coach a strong and cohesive operations leadership team. Assure all hourly employees receive the proper training, feedback and support to achieve their objectives and deliver on customer requirements.
Build, develop and manage operations leadership team capable of carrying out needed operations strategies while improving employee relations and retention.
Assure master production schedule is coordinated with all support departments and integrated with the overall company's transaction/volume expectations.
Construct detailed business cases and financial models and accompanying executive presentations for proposed operations improvement initiatives.
Facilitate the development and implementation of metrics/reports to measure the success of business improvement initiatives.
Oversee operations budget & work with Finance Controllers to ensure compliance with organizational expenditure requirements.
Possess strong management, organizational, planning and interpersonal and communication skills with the ability to manage multiple priorities
Review performance achievement & targets with a team of Managers and AMs providing strategic guidance to ensure service delivery.
Ensuring timely preparation and review of goals and development plans for direct reports.
Ensuring accurate handling and completion of progress reviews on performance and development plans within agreed timescales and provide ongoing feedback
Process: HR Executive
Designation: Recruitment Manager
Apply To: conversejobs@gmail.com
Salary Package : 1 lakh (Freshers) - 2 lakh (Experienced)
Rounds of Interviews : HR round / Voice & Accent / Manager Round
Graduate Qualifications : Any Graduates
Post-Graduate Qualifications : Any Post Graduates
Job Location : Ajmer
Interview Time : 10:00 AM to 1PM
Interview Location : 1-GH-9 SAGAR VIHAR COLONY, VAISHALI NAGAR AJMER.
LANDMARK: OPPOSITE SAID BHAGAT SINGH PARK.
Experience Needed : Candidates who are Fresher's / Recent Graduates. Experience in Recruiting candidates for suitable profile given.

Other Benefits:
Global standard work environment
Performance linked incentives
Weekends Off

Required Documents: Updated Resume, Original Government, ID proof, Passport Size Photograph, Aadhar Card, Pan Card, Voter ID / Passport.

*CANDIDATES PLEASE NOTE : CALLS HAVE TO BE MADE TO OUR DESIGNATED RECRUITMENT CONSULTANTS MENTIONED ABOVE TO BOOK AN INTERVIEW SLOT IN OUR OFFICE. ANY REFERENCES WOULD BE HIGHLY APPRECIATED.

Pls Note: Converse Does Not Charge any Fee For the Recruitment and has Not Authorized any Agency/ Partner to collect any Fees at any Stage of the Recruitment Process

All the Best
Converse Hiring Team
KeySkills
Operations,Recruiter management,Staffing management
Functional Area
All - HR / Recruitment
Candidate Profile Detail
Should be working as a manager in similar business for at least one year
Graduates (2019 Result Awaited Candidates Can Also Apply)
Rotational Shifts (24/7 / Night Shifts )
Candidates With Active Backlogs/ Arrears Need Not Apply.
B.E, B.Tech Graduates Need Not Apply.
Company Description
Converse Placement Services
Founded in 2007 by Bhaskar Bangia, Converse Placement Services is the pioneer of organized recruitment services in India. Over the years, we have acted as preferred recruitment partners to multinationals and leading Indian businesses to emerge as the leading recruitment brand nationally.
Converse offers a unique approach to recruitment. Our focus has always been on Entry, middle and senior management talent needs. We recruit across various industry segments for multinational corporations as well as leading Indian business houses and in the past 11 years, We have helped shape the careers of over 1 lakh professionals. Our organization's network includes offices spread across 4 major Indian cities.
Job Overview
---
Offered Salary
Rs.400000 - Rs.800000

Industry
Recruitment / Staffing
Job Location
---
Leading Employers already using job and talent.
Current Jobs
Level 2 Escalation | Top Food Delivery Application | Bangalore

Converse Placement Services

Bangalore

Rs.100,000 - Rs.300,000

Wipro Hiring | Client Service | Hyderabad

Wipro

Hyderabad

Rs.125,000 - Rs.150,000

Social Media Executive | Top Food Delivery Application | Bangalore

Converse Placement Services

Bangalore

Rs.100,000 - Rs.300,000

Quality Analyst | AR | Hyderabad

R1Rcm

Hyderabad

Rs.300,000 - Rs.420,000

Cash Posting | Payment Posting | R*rcm | Hyderabad- 100 Positions

R1Rcm

Hyderabad

Rs.300,000 - Rs.420,000

Cogn*zant Hiring | Client Service | No.1 Search Engine | Chennai

Cogniz*nt

Chennai

Rs.200,000 - Rs.400,000

Client Services | Am*z*n

Am*z*n

Hyderabad

Rs.200,000 - Rs.300,000

AR Caller /SR AR Analyst/ I*S | Mumbai- 100 Positions

I*S Health

Mumbai

Rs.200,000 - Rs.500,000

AR Caller | R1RCM | Hyderabad

R1RCM Global (Accretive Health)

Gurugram,Hyderabad

Rs.180,000 - Rs.450,000

Recruitment Manager | Operation Manager

Converse Placement Services

Ajmer

Rs.400,000 - Rs.800,000

CLIENT SUPPORT EXECUTIVE | G*npa*t

Ge*pa*t

Hyderabad

Rs.200,000 - Rs.400,000

Technical / Client Support Associate

HINDUJA | GLOBAL SOLUTIONS

Bangalore

Rs.240,000 - Rs.280,000

CLIENT ASSOCIATE

Cognizant | HINDUJA| GLOBAL | SITEL

Pune

Rs.200,000 - Rs.400,000

AR Caller/SR AR Analyst | I*S H*alth

IKS He*lth

Hyderabad

Rs.200,000 - Rs.450,000

Client Support |H*S | Bangalore

Hinduja Global Solutions

Bangalore

Rs.200,000 - Rs.225,000