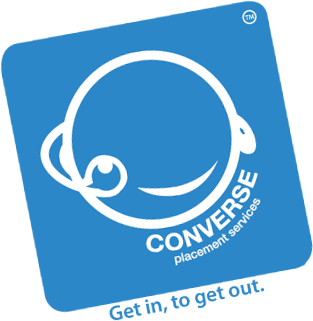 ---
Job Description
Dear Candidate,

*CANDIDATES PLEASE NOTE : CALLS HAVE TO BE MADE TO OUR DESIGNATED RECRUITMENT CONSULTANTS MENTIONED BELOW TO BOOK AN INTERVIEW SLOT IN OUR OFFICE. ANY REFERENCES WOULD BE HIGHLY APPRECIATED.

DIRECT WALK-INS TO COMPANY LOCATION NOT ALLOWED / ONLINE APPLICATION NOT ALLOWED.

(Candidates please call other numbers or SMS if in case the recruiters are busy)

Contact:
Bhumika: 9358851493
we are looking for Experienced Candidates for SME- Planogram - Chennai Location.
Openings Available: 8 New Openings

Process: SME-Planogram
Apply To: conversectschennai@gmail.com
Salary Package :5-7.8 lakh per annum
Rounds of Interviews : HR round / Voice & Accent / Manager Round
Graduate Qualifications : Any Graduates
Post-Graduate Qualifications : Any Post Graduates
Job Location : Chennai
Interview Time : 10:00 AM to 1PM
Interview Location : Would be shared After Clearance Of the Telephonic Round
Experience Needed : At least 4-6 year of experience and Effective communication skills & logical mindset to discuss planogram related detailing's with category teams and create/review Best in Class Planograms by following process SOPs of different categories like Convenience, Health & Wellness, Beauty & Personal Care and Promotions. Providing additional insights/suggestions on Planograms to improve overall profitability of business. Planogram Generator & Space Automation knowledge would be an added advantage.
Job Responsibilities:
Consistently demonstrate ability to exceed the requirements of the process & should be in a position to lead a team.
Own the projects delivered by the offshore team.
Mentor and coach the team members.
Work with SMA to schedule Knowledge Share WebEx sessions and insure team attendance.
Promptly escalate issues, which affect product delivery and quality that are beyond scope of influence and report same to reporting manager.
Control Quality, on time delivery of agreed deliverables.
Sound knowledge of Resource estimation and capacity management technique
Perform QC of each project / Planograms.
Excellent communication skills.
Manage work and prioritize deliverables.
Flexible in working under changing/challenging work environment.
Adhere to company and client project standards and guidelines.
Pay high attention to detail across all projects.
Easily adaptable to company culture.
Knowledge of JDA Space Planning tool.
Good working experience on Microsoft Office products (Excel, PowerPoint, Word).
Other Benefits:
Global standard work environment
Performance linked incentives
Weekends off
Required Documents: Updated Resume, Original Government, ID proof, Passport Size Photograph, Aadhar Card, Pan Card, Voter ID / Passport.
*CANDIDATES PLEASE NOTE: CALLS HAVE TO BE MADE TO OUR DESIGNATED RECRUITMENT CONSULTANTS MENTIONED ABOVE TO BOOK AN INTERVIEW SLOT IN OUR OFFICE. ANY REFERENCES WOULD BE HIGHLY APPRECIATED.

Please Note: Converse Does Not Charge any Fee For the Recruitment and has Not Authorized any Agency/ Partner to collect any Fees at any Stage of the Recruitment Process

All the Best
Converse Hiring Team
Must Have
Skills Required:
Flawless Communication Skills Required.
Should be good at disposition
Must be articulate, organized, detail-oriented and have the ability to multi-task​
Proactive team player
Attention to detail
Nice to Have
Possessing these skills would have a higher impact:
Soft Skills
Flair for Customer Service
Quick learner, with a positive attitude and ability to work well within a team
Coordination with other team members and team leads​
Should be highly motivated and self-driven.
KeySkills
Functional Area
Technical Support / Helpdesk
Company Description
Cogniz*nt Technology Solutions India Ltd
Cogniz*nt (NASDAQ: CTSH) is a leading provider of information technology, consulting, and business process services, dedicated to helping the world's leading companies build stronger businesses. Headquartered in Teaneck, New Jersey (U.S.), Cogniz*nt combines a passion for client satisfaction, technology innovation, deep industry and business process expertise, and a global, collaborative workforce that embodies the future of work. With over 100 development and delivery centers worldwide and approximately 244,300 employees as of June 30, 2016, Cogniz*nt is a member of the NASDAQ-100, the S&P 500, the Forbes Global 2000, and the Fortune 500 and is ranked among the top performing and fastest growing companies in the world. Visit us online at www.cognizant.com or follow us on Twitter: Cogniz*nt.
Job Overview
---
Offered Salary
Rs.300000 - Rs.800000
Job Location
---
Leading Employers already using job and talent.
Current Jobs
Operations Manager | Converse Placement Services

Converse Placement Services

Ajmer,Jaipur

Rs.400,000 - Rs.600,000

SME-Planogram

Cogniz*nt Technology

Chennai

Rs.300,000 - Rs.800,000

Enovia Sr. Devloper

Cyb*rm*tric Services india Pvt Ltd

Hyderabad

Rs.500,000 - Rs.700,000

Enovia Tester Required

Cybermetric Services india Pvt Ltd

Hyderabad

Rs.500,000 - Rs.800,000

Claim-Health Care

Cyb*rmet*ic Services india Pvt Ltd

Chennai

Rs.500,000 - Rs.780,000

Teamcenter Developer/ Senior Developer | Banglore

Cybermetric Services india Pvt Ltd

Bangalore

Rs.300,000 - Rs.500,000

Windchill Support engineer

Cybermetric Services india Pvt Ltd

Chennai

Rs.800,000 - Rs.1,000,000

Windchill Developer

Cybermetric Services india Pvt Ltd

Bangalore,Chennai

Rs.200,000 - Rs.350,000

Windchill process support

Cybermetric Services india Pvt Ltd

Chennai

Rs.500,000 - Rs.800,000

Cad Trainer

Cybermetric Services india Pvt Ltd

Bangalore

Rs.300,000 - Rs.350,000

Technical Support Associate

!bm India Pvt ltd

Hyderabad

Rs.300,000 - Rs.400,000

Customer Service Associate [Work from Home]

Am*z*n

Jaipur

Rs.170,000 - Rs.250,000

Client Services Associate

R1Rcm

Gurugram,Hyderabad

Rs.180,000 - Rs.300,000

AR Caller

R1RCM Global (Accretive Health)

Gurugram,Hyderabad

Rs.180,000 - Rs.450,000

Recruitment Manager | Operation Manager

Converse Placement Services

Ajmer

Rs.400,000 - Rs.800,000