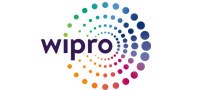 ---
Job Description
Dear Candidate,

Greetings From Converse !!!


WIPRO MEGA DRIVE FOR CUSTOMER SERVICE SUPPORT PROFILE (INBOUND PROCESS)

WE ARE HIRING GRADUATE FRESHERS & EXPERIENCE CANDIDATES

*CANDIDATES PLEASE NOTE : CALLS HAVE TO BE MADE TO OUR DESIGNATED RECRUITMENT CONSULTANTS MENTIONED BELOW TO BOOK AN INTERVIEW SLOT IN OUR OFFICE. ANY REFERENCES WOULD BE HIGHLY APPRECIATED.
Dimple: 7230002263
Mehtab: 7412090416
Walk-in Time: 10am - 1pm

WORK LOCATION - SALTLAKE SECTOR V

SHIFT - ROTATIONAL (24*7)

EDUCATION QUALIFICATION-


B.COM,BBA,BA,BSC, BTECH/BE, BCA, or any GRADUATE can apply
CTC: 1.20 till 2 lacs Per Annum

DOCUMENTS REQUIRED FOR INTERVIEW -

Carry you Resume and Government original ID.

Job Description :
Handle user queries through calls and e-mails related to Internet Explorer, MS-Office, Printer, Network related issues and Operating system.
Comprehend the issue, search on Knowledge Management Tool and communicate/narrate effectively.
Required to handle Queries.
Should be able to resolve and give appropriate solutions to the customers.


Regards,
CONVERSE HIRING TEAM
KeySkills
BPO,Call Center,Customer Service,Customer Support
Functional Area
ITES,BPO
Job Overview
---
Offered Salary
Rs.125000 - Rs.225000

Designation
CUSTOMER SERVICE SUPPORT

Industry
BPO / Call Centre
Job Location
---
Leading Employers already using job and talent.
Current Jobs
Medical Coders || Hyderabad, Chennai Location || CTC 4.5 Lacs

Converse Placement Services

Bangalore,Chennai,Hyderabad

Rs.225,000 - Rs.450,000

Hiring-hinduja Global Solution-client Support,noida. 250 Openings

Converse Placement Services

Delhi,Delhi NCR

Rs.200,000 - Rs.250,000

Walk-in Drive - Technical/customer Support Associate - Hyderabad

Converse Placement Services

Hyderabad

Rs.250,000 - Rs.600,000

Wipro Customer Support -kolkata 100 Openings SPOT Offer

Converse Placement Services

kolkata

Rs.125,000 - Rs.225,000

Hiring-ags Hyderabad (semi Voice Process) 500 Openings Spot Offer

Converse Placement Services

Hyderabad

Rs.200,000 - Rs.225,000

Phone Banking Process || 100 Openings || Bangalore Location

Converse Placement Services

Bangalore

Rs.125,000 - Rs.180,000

Process Associate || Day Shifts || Client Service RPO || Jaipur

Converse Placement Services

Jaipur

Rs.150,000 - Rs.300,000

Openings for AR Caller /Sr Ar Analyst/ Gurgaon- 100 Positions

RCM

Delhi,Delhi NCR,Gaziabad,Gurugram,Jaipur,Noida

Rs.200,000 - Rs.450,000

Openings for AR Caller /Sr Ar Analyst/ Hyderabad- 100 Positions

RCM

Hyderabad

Rs.200,000 - Rs.400,000

BACK Office Executive | Cogniza*t Noida | 100 Openings

Cogniza*t

Noida

Rs.150,000 - Rs.175,000

Performance Coach/ Trainer | Day Shifts | Jaipur & Ajmer Location

Converse Placement Services

Ajmer,Jaipur

Rs.200,000 - Rs.325,000

Quality Analyst / Coach | Day Shifts | Jaipur , Ajmer Location

Converse Placement Services

Ajmer,Jaipur

Rs.200,000 - Rs.350,000

.[24]7 is Hiring Be /b.tech & Grads for International chat Process

247

Bangalore

Rs.200,000 - Rs.325,000

TEAM Leader/ ASST Manager | Jaipur | Ajmer | DAY Shifts

Converse Placement Services

Ajmer,Jaipur

Rs.250,000 - Rs.450,000

Client Service Mphasis Pune

Mphasis

Pune

Rs.200,000 - Rs.350,000